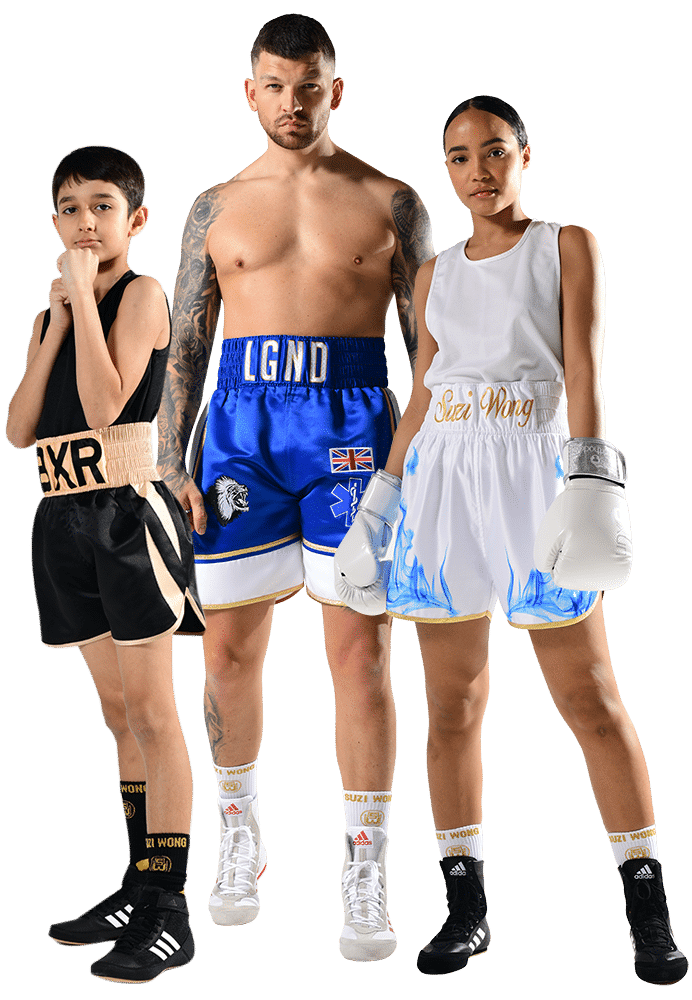 Handmade in Britain by skilled artisans.
Suzi Wong Custom Boxing Shorts are worn by professional and amateur boxers worldwide. Using the finest materials, we guarantee to have you looking and feeling your best when entering the boxing ring.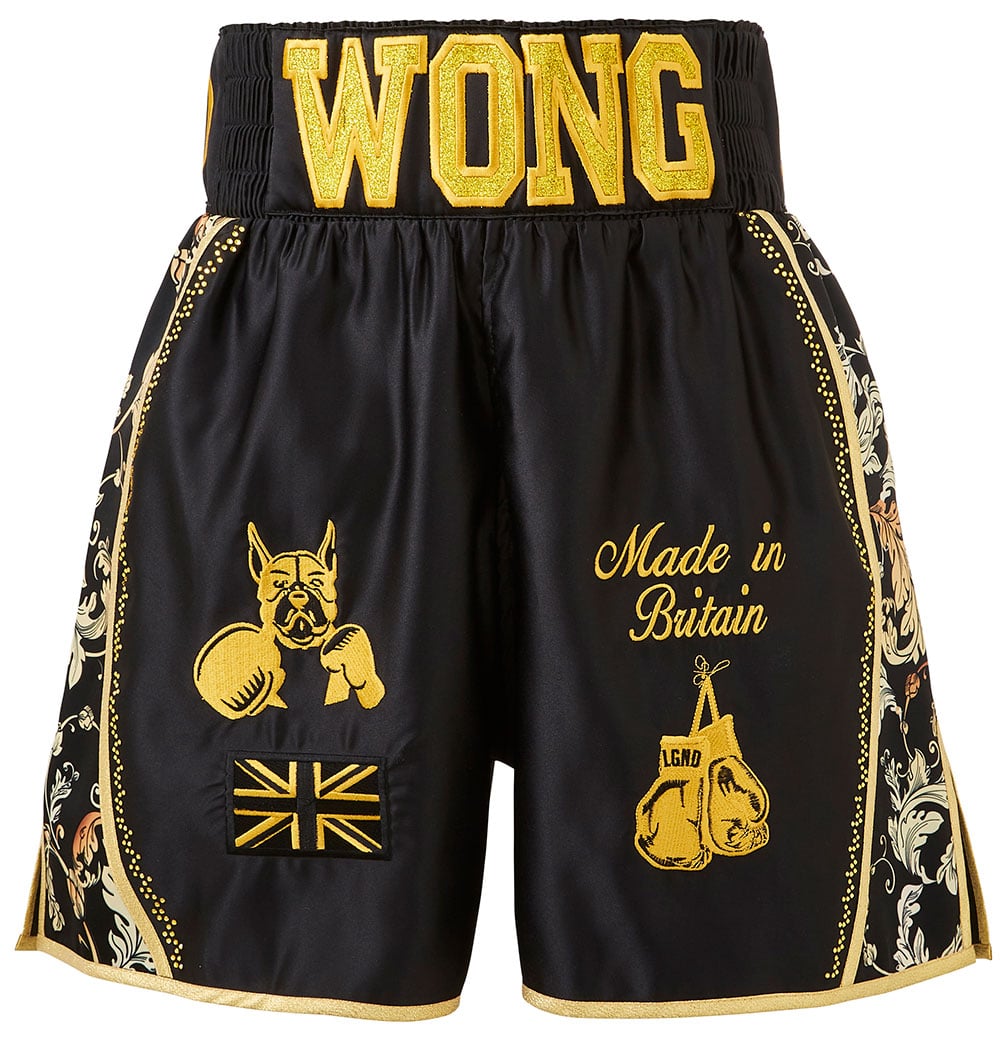 Every pair of Suzi Wong Boxing Shorts are made in the United Kingdom by our skilled team. 
Create Custom Boxing Shorts
Design Boxing Shorts Online
Using the Suzi Wong Design Online system is the easiest way to create a completely unique pair of Handmade British Boxing Shorts.
Simply choose a design, pick your fabrics and colours, then select from hundreds of embroidery embellishments to add to your shorts. You can even upload your own logos and we'll convert them into embroidery to feature on your design.
Customisable Boxing Shorts Ranges
You can customise any of the Suzi Wong Boxing Shorts Ranges with Embroidery Options, right here in our website.
Most Popular Boxing Shorts
Check out some of our best selling customisable boxing shorts designs.
Hagler Classic Satin Boxing Shorts
Tyson Style Boxing Shorts
Classic Satin Boxing Shorts
Muhammad Ali Style Boxing Trunks
Classic Stripe Boxing Shorts
Jungle Metric Bling Boxing Shorts
Union Jack Sparkle Boxing Shorts
Gladiator 2 Boxing Shorts
BESPOKE DESIGN & Fitting SERVICE
Work with a designer to create your unique boxing shorts and fight wear style. This premium service includes consultation, fitting, bespoke design and alterations and is used by the biggest names from the world of boxing.