Suzi Wong Premium Service
Bespoke Boxing Shorts & Fightwear
Professionally Designed & Fitted To Your Requirements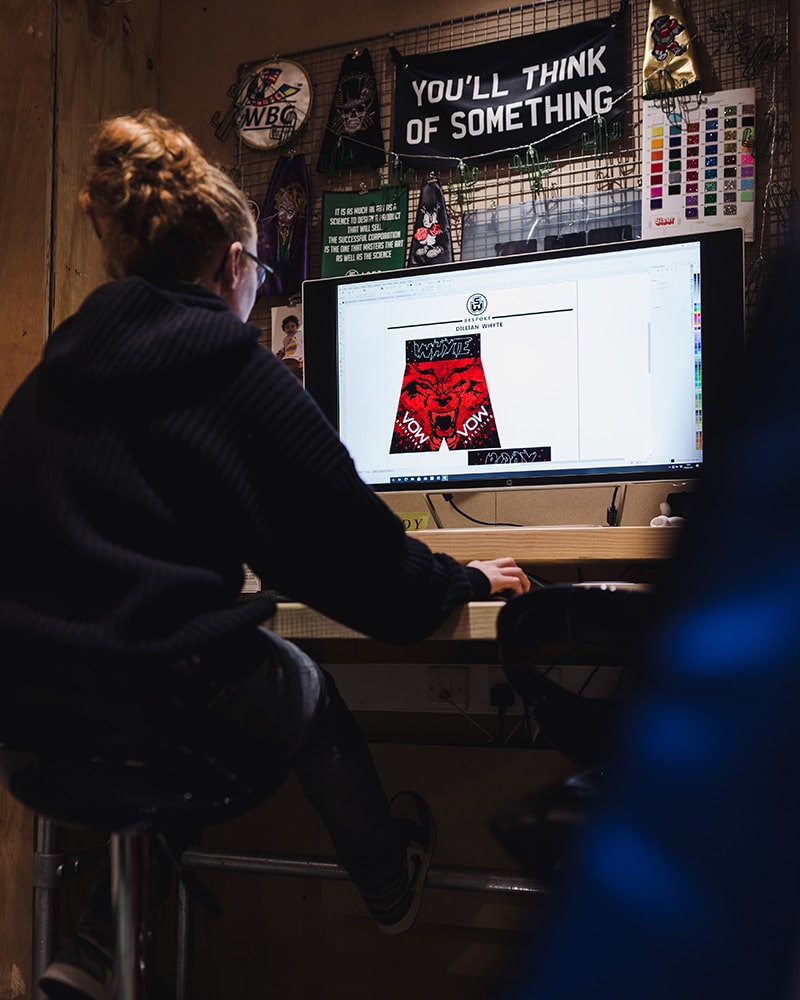 Professional Bespoke Design Service
Work with a designer to create your unique Boxing Kit style
The Suzi Wong team have been working with boxing athletes for over 30 years. From amateur right through to heavyweight world champions, our bespoke design service is open to everyone.
The design team know all the latest trends, fabrics, colours, and styles. You will be guided through the whole process, with our team designing your kit right in front of your eyes.
You will be taken through a bespoke fitting, making sure your boxing shorts and fightwear fit exactly as you desire. 
Give yourself the extra edge when walking to the boxing ring, in Suzi Wong Bespoke Boxing Shorts and Fightwear. 
What are you waiting for book yourself an appointment with the design team.  Let Suzi Wong ignite your dreams and create your dream fightwear. 100% British Made by skilled artisans in Lancashire. 
Bespoke Design Consultation & Fitting
Join The Pro Boxing Athletes That Use The Suzi Wong...
Bespoke Boxing Kit Design Service
Used by Professional Boxing Athletes for over 30 years.
Pro Fighters Choose Suzi Wong
Here Is What They Are Saying
"Always a seriously amazing job. Suzi Wong are amazing at what they do, all the finer details are taken care of. All the ideas presented to me are always the best of the best."
"The Suzi Wong family is amazing. The work, talent and kit they created for me are truly one of a kind. A work of art."
"Loyalty over everything. My kits just keep getting better and better. Working closely with the team we always achieve some of the best kits in the world. My Sho-ker one recently was the best ever and I was so proud to become world champion wearing it."
"Unreal work always from the Suzi Wong Team. I always feel like a million dollars walking out in my bespoke ringwear."
"Belter kit's from Suzi Wong. They have been looking after me since by Amateur days at Rotunda ABC and I can't wait to become female world champion wearing my bespoke ringwear."
"I would never go anywhere else, Suzi Wong is the best in the game."
"Class every time. I can't wait to receive a delivery from Suzi Wong fight week."
"When the kit arrives, it's fight time. I work closely with the design team, and each detail is taken care of. What Suzi Wong provide is truly a unique service. I am so proud to wear my bespoke ringwear made in UK."