Custom Boxing Shorts & Fightwear. Made in the uk.
custom boxing shorts & Fightwear
Made in the UK, Shipped Worldwide
All of our custom boxing garments are designed and made in our family-run studio in Lancashire, UK.
From amateur rising stars to worldwide boxing champions – Suzi Wong has been the top choice for British made custom boxing shorts and fight wear for over 30 years. Turning heads ringside the world over, our famous custom fight wear has been seen on such boxing legends as Tyson Fury, Jorge Linares, Sunny Edwards, Dillian Whyte, Michael Conlan, Tasha Jonas, Terri Harper and many many more iconic fighters over the years.
HANDMADE Custom Boxing Garments
Suzi Wong started over 30 years ago as a small business that grew out of our deep knowledge of sportswear design. Since then the SW brand has become a world-famous mark of quality. 
During this time, we are proud to have produced garments for some of the biggest stars in Boxing: Tony Bellew, Tyson Fury, Anthony Joshua, Dillian Whyte, Sunny Edwards, James Degale, Ricky Hatton, Joe Calzaghe, Jorge Lianres, Tasha Jonas, are all internationally renowned fighters who have worn the iconic SW label.
Boxers know that becoming a champion takes dedication, grit and determination – but to be a champion, you must feel like a champion and there is no better way to do that, than to enter the boxing ring wearing a unique pair of Custom Boxing Shorts from Suzi Wong.
Feel like a champion, reflect your personality and style and become the champion once you step into the ring.  
Let Suzi Wong ignite your dreams.
We Can Make Anything, Seriously, Anything!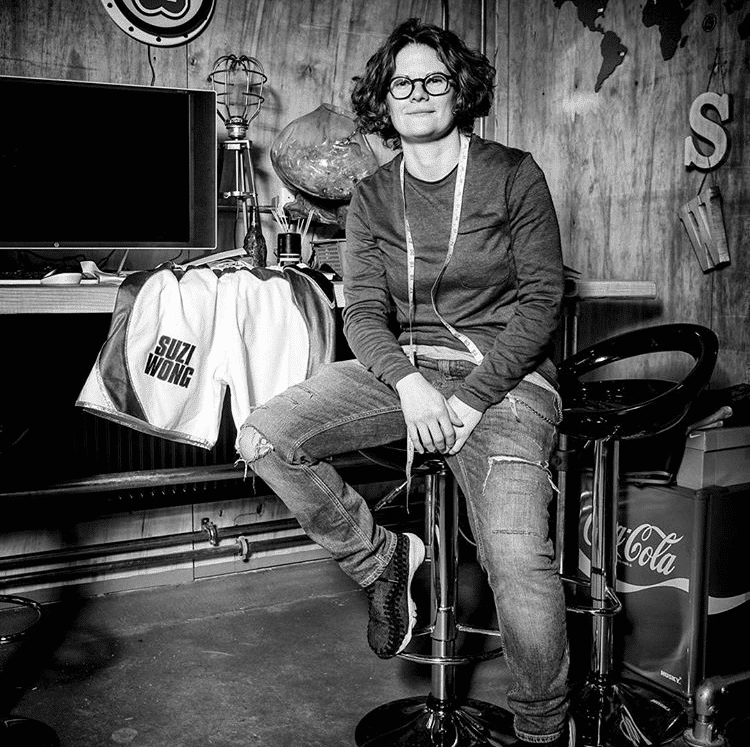 "Loyalty over everything. My kits just keep on getting better and better. Working closely with the team we always achieve some of the best kits in the world."
International Recognition
Made in Britain,
Shipped worldwide
Suzi Wong has gained worldwide recognition with fighters all over the world wearing the iconic SW label.  
Jorge Linares, Antoine Vanack, Tristan Kalkrueth, Sophie Alisch, Dina Thorslund, Tim Tszyu and many more international fighters recognise the Suzi Wong brand for its unrivalled quality, professionalism and dedication to boxing. 
Suzi isn't just a British brand it's a worldwide brand for all athletes around the globe.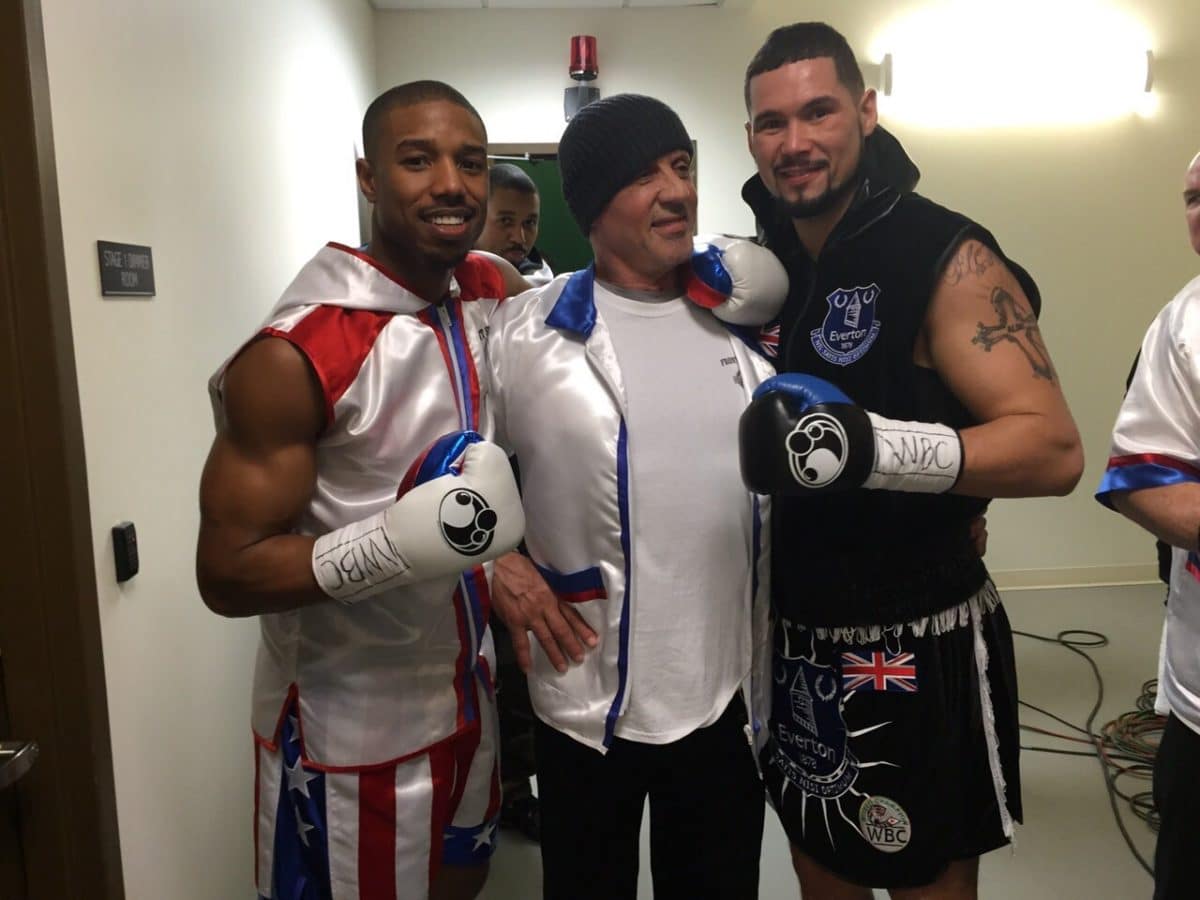 FROM THE BBC TO HOLLYWOOD
At Suzi Wong our work has featured on many popular TV shows from Coronation Street, Comic Relief, Peaky Blinders and the most iconic boxing movie remake Creed. 
Our ringwear was feature in Creed and Creed II with stars Sylester Stallone, Michael B Jordan and Tony Bellew wearing the Suzi Wong label in cinemas across the world.
We work with costume designers, on movies, tv shows, music videos, world tours and commercials.
FROM SKY SPORTS & BOXING NEWS, TO VOGUE & GIRLS ALOUD
Over the years Suzi Wong has featured in, and on, some of the biggest media platforms around the world.
Iconic fashion magazine Vogue featured Supermodel Naomi Campbell wearing the iconic SW Label during a shoot. 
The team have made boxing robes for Girls Aloud arena tour, featured on TV Shows on Sky Sports Boxing, BBC North West, ITV and publications Boxing News, Boxing Monthly and The Independent. 
Suzi Wong is really proud of our heritage as a truly British Brand. From design to finished product all our items are hand made in our Lancashire studio. This has led to TV features showcasing our talents and we have been fortunate to appear on ITV Granada Reports, HBO Productions, BBC News, BBTV Soccer AM and Sky Sports Ringside.
We are a friendly team who welcome an interest in a truly unique industry.