Anthony Yarde Boxing Shorts vs Lyndon Arthur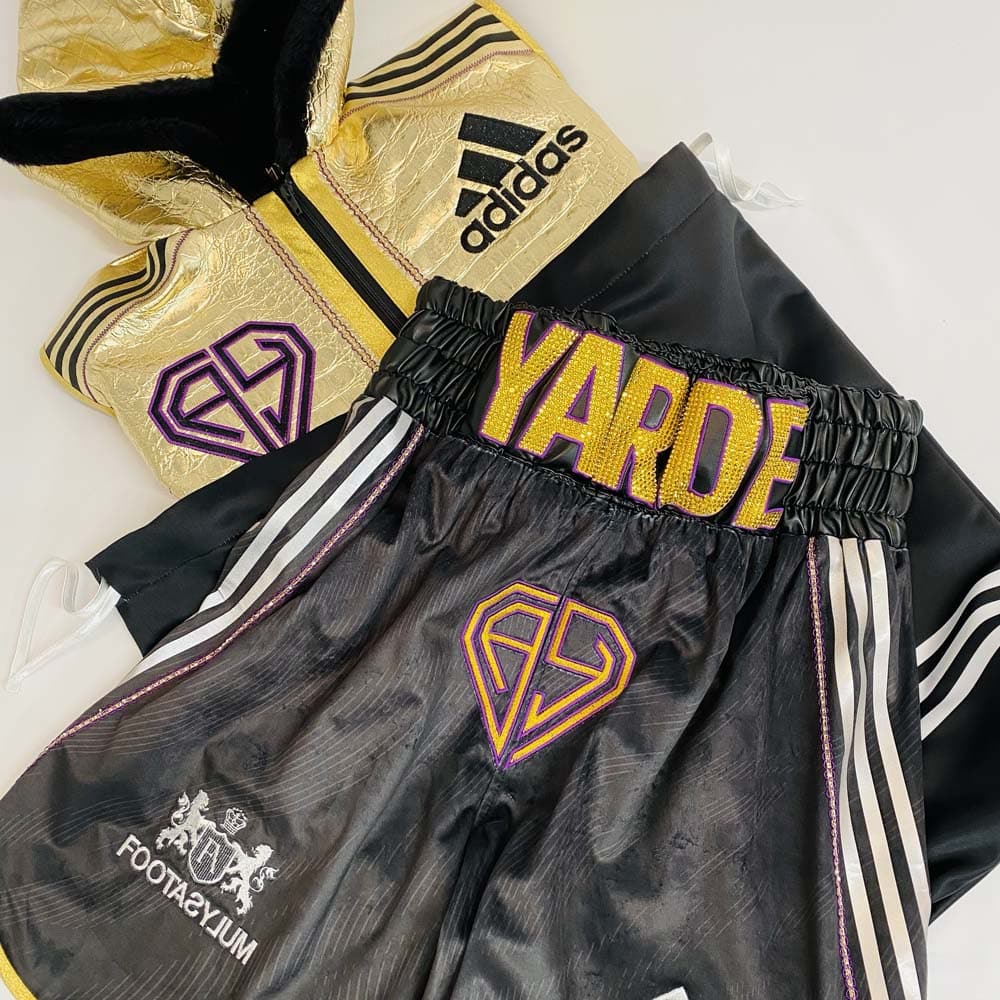 Suzi Wong had a unique opportunity to collaborate with Adidas the global branding and design team, in conjunction with one of Britains most exciting fighters Anthony Yarde.
Anthony Yarde is to face hot prospect Lyndon Arthur as the main event to the blockbuster December show.
"Collaboration is the essence of life"
In collaboration with Adidas, Suzi Wong have worked closely with the global design and branding team, to bring Anthony a truly unique and iconic fight night kit.
Working with faux crocodile leathers and furs, this is a truly unique ring jacket.
Trimmed on the shoulder with the iconic 3 stripes of Adidas, with subtle purple highlights to match the bespoke boxing gloves.
Fight shorts are bespoke velvet featuring a subtle lions main graphic to represent Stamina for Sale and Anthonys motivation.
"Lions in the Camp"
Suzi Wong added some highlight touches to the designs adorned in over 8ooo Austrian Crystals crystals to the back of the ring jacket.
Finished off with a bespoke kit bag.
"It's the small details, the slick shots in the ring, that set you apart from others. Push the boundaries of greatness."
The Choice of Champions.
From Amateur to Professional.
Wear Bespoke Suzi Wong Worldwide.