Watch the movie then buy the CREED Replica Boxing Shorts.
The Suzi Wong team are incredibly proud to be the official costume designer for the latest movie from the Rocky franchise. Creed stars Michael B. Jordan, Sylvester Stallone and Tony Bellew, all of whom wear official Suzi Wong products at various points throughout the film, and now you can too…
This replica pair of boxing shorts are based on the exact design created for Micheal B. Jordan's character, Adonis Creed. The classic stars and stripes design is based on Apollo Creed's kit from the original Rocky movies.
Buy the official CREED replica boxing shorts and add customisation, just like any Suzi Wong product.
Worn by Hollywood stars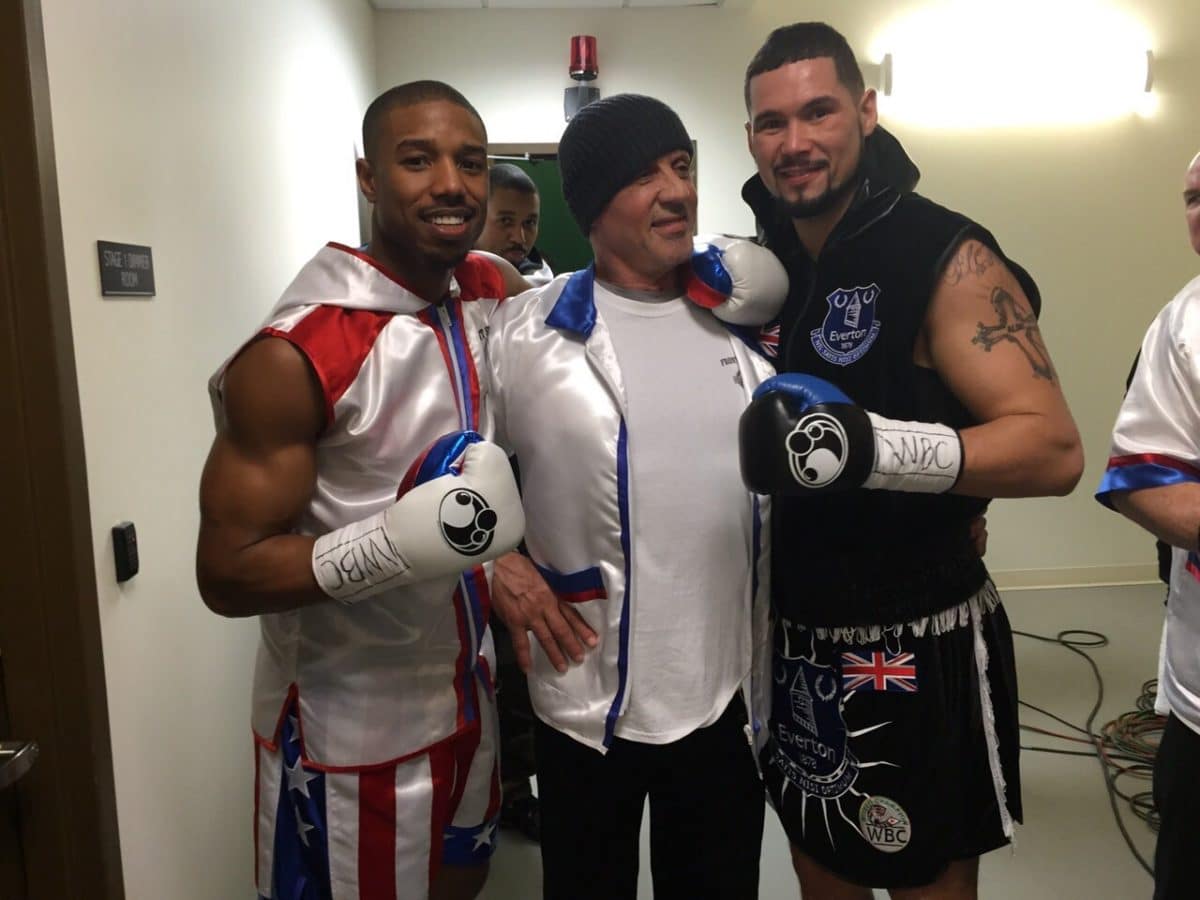 Read more about how the Suzi Wong team got involved with the production Creed in the blog.